Baltic Media® Language Training Centre to offer online group and individual classes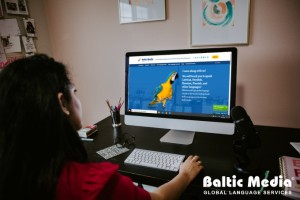 We continue to offer
online language courses
for those who are still outside Riga or consider this way of learning more appropriate. Online classes take place in
Zoom, Skype, Discord
or similar platforms in which the tutor can communicate with students, share study materials and use various audio or visual means.
5 reasons why online learning ir more efficient
First computerized learning courses were developed in the 60's, although, online courses went in bloom with the arrival of the Internet. Pioneers in this field were Open University, who were one of the few to find a way to use the world-wide web and computers to provide remote learning. Since then, remote learning is becoming more popular year-by-year. It is being appropriated in various fields for both private and corporate learners. Here are 5 reasons why online learning could prove to be more efficient than on site.
1. Online learning requires less time and money
Online course can be easily combined with tasks related to work or home, and a variety of interactive content and learning materials can be accessed at your leisure. No time or money for either fuel or tickets is needed to reach the classroom. A learner can easily connect to the course from home or work, and save some money – and it's very comfortable. You can learn while lying in your bed in pyjamas or in kitchen while preparing some mac and cheese. Another important fact is that people are more focused in online lectures than in on site, for there are no extra distractions. Brandon Hall Group reports that corporate e-learning usually requires 40-60% less employee time that learning in a traditional classroom.
2. Online courses keep learners more engaged
As on-site courses require additional time, learning could be interrupted due to ever changing life and work condition changes of learners. American Institutes for Research reveals that these changes do not affect online learning. Even so, online courses have increased learner engagement from 25% to 60%. Learner engagement and willingness to study is facilitated by interactivity of online courses via methods such as online quizzes, tests, games etc. Harvard research proved that by conducting short regular tests in online courses improved learner scores and they could better remember the received information.
3. Online learning is environmentally friendly
In times when every one of us is concerned of the imprint we leave on the environment online learning would be the best choice. Great Britain's Open University revealed that online learning requires 90% less energy and propagates 85% less CO2 waste than on site learning [4]. This makes online learning a more efficient education method as a whole. This type of learning can help both individuals and companies to contribute in keeping our environment clean.
4. Online learning is not affected by force majeure
On site learning can be cancelled due to various force majeure circumstances. However, if you have chosen online learning, then no blizzard, storm or pandemic can affect your learning. Instead of being denied the much needed or desired education for an unknown period of time, online learned can always "attend" lessons, continue acquiring knowledge and socialize in group courses.
5. Online learning improves technical skills
There are a lot of various online learning platforms out there. Each has their own specific approach and aim. It is likely that apart from the traditional Skype, a learned will have to get hands-on experience in another software, along with file exchange services, inclusion of audio/video in lessons and websites dedicated to tests and tasks. This opens a door of possibilities to discover something new in terms of technical and software matters, which can then be applied in daily life and work.
If this article convinced you to try out online courses, then feel free to apply to group language courses here or find out more about individual online language courses here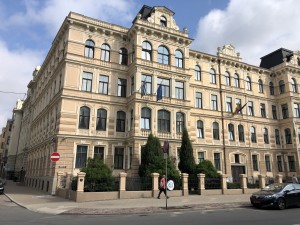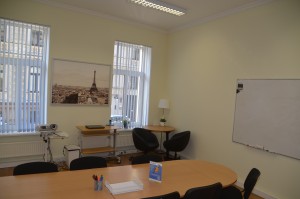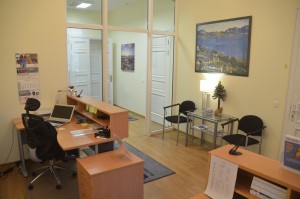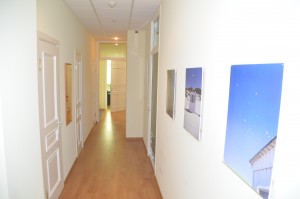 Type of programs: Professional growth and personal development (non-formal adult education). Educational documents - certificate.
To find out our on-site and online course schedule click here.
Baltic Media | Language Training Centre
---
Elizabetes iela 11, Office No. 1
LV-1010 Rīga Latvia/Lettonie

+371 67 224 395

+371 29 44 68 45

kursi@balticmedia.com