Quality of Language Training at Baltic Media®
Baltic Media® Language Training Centre works in accordance with the requirements of the international standard for quality management systems ISO 9001:2015. It is a specific guarantee for quality ensuring that effective quality assurance procedures, working environment, division of responsibility and quality audits are provided at all levels of the company. This system ensures that the main focus within the company is the satisfaction of the Client's needs and continuous improvement of the quality management system.

This system guarantees both quality and results.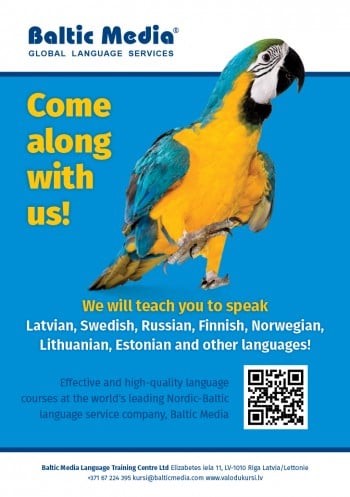 Each project from its very beginning to handing over to the Client is supervised by a specific Project Manager, being responsible for the planning of the project performance, selection of the most suitable specialists for its completion compliant with the quality requirements set out by the company, fixing appropriate deadlines, and also for the management of top quality assurance.
Type of programs: Professional growth and personal development (non-formal adult education). Educational documents - certificate.
Baltic Media Ltd cooperates with highly qualified lecturers with appropriate linguistic education and a teaching experience of min 5 years, thus we guarantee high results after completing our courses.
The central coordinator in the company is the Project Manager being responsible for informing the Client of the best methods for achieving quality results and maintenance of contact with the Client throughout the project.
According to the corporate philosophy of Baltic Media Ltd, quality is the most important benchmark in competition; therefore the company is determined to meet the requirements of the quality management system.