Business Latvian, Russian, and English Language Master Classes for Businesses
Nordic-Baltic Language Training Centre Baltic Media language experts offer Business Latvian, Russian and English language master classes for professionals. During the master class you will acquire the skills needed to communicate successfully with clients or business partners using oral or written communication. Master classes are for people whose language levels are B2 or C1.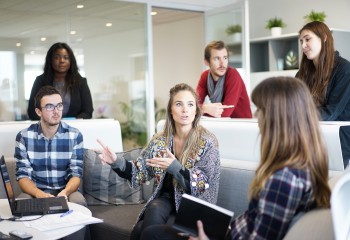 Why Choose "Baltic Media" Language Master Classes
During our one-day (3 hours) master class, we will teach you important communication skills, how to prepare effective presentations, and how to write successful e-mails. Business letters and presentations will be analyzed in order to evaluate language usage, grammar, appropriate phrases and constructions.
Participants will receive a master class completion certificate.
These classes are for business professionals. Better business language knowledge will improve the quality of your work and communication with clients.
Where will the Language Master Classes be held
Baltic Media training premises are conveniently located in the very center of Riga, Elizabetes 11, 1st floor. Master Classes can also be organized on the client premises.
How Much Does it cost
The cost for a master class (3 hours) starts at 250 Euros + VAT (21%) for 4-10 persons. All teaching materials are included in the price.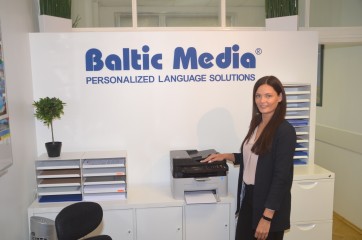 For more information or to apply for the Workshop, please contact us at:
courses@balticmedia.com or call us at: +371 29 446 845.