Summer School of Latvian Language and Culture | Baltic Media Language Training Centre
Latvian Language and more 2022
Travel to Riga, study Latvian language, meet new people, invest in your self-development, enjoy various cultural activities and spend 7 fabulous days in Latvia.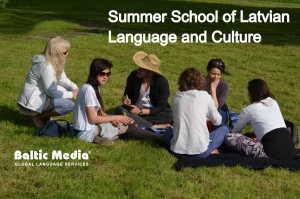 Rīga | August 8 – August 14, 2022
The leading Nordic-Baltic language service company Baltic Media offers an intensive Latvian language and culture program in the mesmerizing city of Riga.
Riga is a fantastic place to learn Latvian as it offers plenty in terms of sightseeing and entertainment. Many of the most beautiful and interesting sights are concentrated in the Old Town: https://www.riga-guide.com/
This intensive Latvian language and culture program provides:
Check the program here: Latvian Language and Culture Summer Study Program in Riga 08. 08.–14.08.2022.
Price:
350 EUR includes tuition, course materials, coffee and snacks, cultural activities, tours.
149 EUR for person for those who want to participate only in the cultural activities (without tuition costs).
300 EUR early bird special price if you enroll by May 30.
For more information, please e-mail us at courses@balticmedia.com

+371 67 224 395

+371 29 44 68 45
Place:
Language courses will be held in the very center of Riga in the Art Nouveau Quarter, where our office is located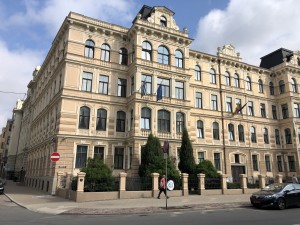 Seven Amazing Days
We encourage you to pack your travel bag, bring along your friends and spend 7 amazing days discovering the beauty of the Latvian language as well as the unique culture and nature of Latvia's beautiful cities.
Accommodation and meals (except Latvian cuisine tasting) are not included in the rate. Please book your hotel, hostel or guest house yourself. Riga has a wide choice of accommodation for all budgets.