German Language Course | How Long Does It Take to Master German? | Baltic Media Language Training Centre
In this section you will find out: How long does it take to master German? | Does your mother-tongue affect your mastery of German? | How many classes does it take to master German? | German language course for companies | German language course for individuals | Private classes | How much does a German language course cost?
German (Deutsch) is a West Germanic language that is mainly spoken in Central Europe. German is spoken as a second or third language across most of Europe, and it is estimated that over a quarter of the population of Europe speaks German. German is the first language of almost 100 million people worldwide. Together with French, German is the second most commonly spoken foreign language in the EU after English, making it the second biggest language in the EU in terms of overall speakers.
Grammatically, German is rather like Dutch, but with major differences in pronunciation. It is an official language of Switzerland, Germany, Austria, European Union.
How Long Does It Take to Master German?
In order to learn the communication phrases used by tourists in daily situations a couple days in the language course will suffice. However, if you want to master written and spoken German more properly, you should allow one to three years. In order to achieve an academic level, you will need at least five to seven years.
Is It Possible to Master It Faster?
With time and motivation you can master German faster. The more time you dedicate to learning the language, the faster you will achieve the result. Daily communication in German will be a great advantage. And do not forget the media (radio and television), press, cultural events, music, and films in German.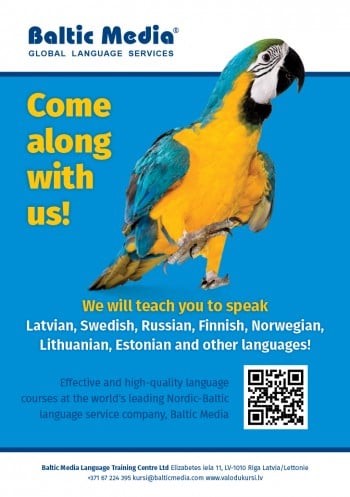 Does Your Mother-Tongue Affect Your Mastery of German?
If you speak English, Dutch or one of these languages is your mother-tongue, you will learn German easier and faster. People proficient in Germanic languages will see similarities with the German grammar system and words loaned from these languages.
Some important tips in order to master German faster:
Learn each new word in the context it is used in.
Repeat what you have learned often because repetition is the mother of learning;
Use both real and virtual German language domain;
Use the media (TV, radio, music, literature, social media platforms) in German;
Read fiction in German, start with easy German;
Let yourself make mistakes, use the language, jump in the German language river for a swim! You can do it!
How Many Classes Does It Take to Master German?
Each language learner is different, however, you can see roughly how much effort and time you will have to dedicate to learning the language below:
C2 - 60 hours (C2/1) + 60 hours (C2/2)
C1 - 60 hours (C1/1) + 60 hours (C1/2)
B2 - 60 hours (B2/1) + 60 hours (B2/2)
B1 - 60 hours (B1/1) + 60 hours (B1/2)
A2 - 48 hours (A2/1) + 48 hours (A2/2)
A1 - 48 hours (A1/1) + 48 hours (A1/2)
If you want to learn German, contact the employees of our language centre by e-mail: kursi@balticmedia.com or call +371 67224395.
For more information on how the language courses of Baltic Media, the leading language service company in Northern Europe, are organized visit: https://www.balticmedia.com/language-training-courses-classes-lessons
Baltic Media is a language service company founded in Sweden with over 25 years of experience, therefore, you can trust our German language course!
German Language Course for Companies
Teachers of the Baltic Media Language Learning Centre are professionals who use a creative, contemporary approach to preparing and conducting language courses and will adapt the content to your needs and wishes.
German language courses we offer:
Correspond to the Common European Framework of Reference for Languages (A1, A2, B1, B2, C1, C2),;
Use a test to assesses German language skills of employees before starting a course;
Develop all the necessary German language skills with a focus on speaking;
Teach how to conduct successful business negotiations with clients or business partners.
During the studies, the teacher checks the progress of participants of the German language course and at the end of the course submits to the employer a report on presence / absence and the assessment of language skills. Participants of the German language course receive a certificate of the level of German language skills achieved.
Save time and order German language course for yourself or your employees at your premises!
Assess your German language skills right now by following this link!
German Language Course for Individuals
Baltic Media Language Training Centre offers private lessons or group classes at our office. If you travel or go on business trips often, it is worth applying for Skype classes. Our teachers will develop a German language course programme to meet your needs.
During classes you will learn how to do the following:
Book a hotel, order food, travel, find a job etc.;
Communicate to leave a good impression;
Tell about your culture or find out about the differences in another culture;
Conduct business negotiations successfully;
Prepare presentations in German and much more.
All you have to do is assess your German language skills and apply for private lessons or group classes.
Individual German Language Course | Private Lessons
If you want to save money and master the language faster, you might want to apply for private German language lessons.
Individual German language course is especially effective as the lecturer dedicates all their attention to one language learner. Although one academic hour is slightly more expensive than a group lesson, money is spent more effectively and in the long run private lessons will cost you less. If you study individually, you will need less classes to achieve the desired result than you would in a group setting.
If you have no prior knowledge of German, start with the beginner's level A1.
How Much Does a German Language Course Cost?
24 classes (48 academic hours) will cost you from 279 euro (incl. VAT), if the classes are conducted in an open group setting at the Baltic Media Language Training Centre on Elizabetes iela 2, Riga. The price of individual learning is from 19.00 EUR + VAT (21%) per one academic hour (45 min.). One standard lesson usually lasts 1.5 h (2 x 45 min.). Fees might differ depending on the level of the course. To find out the exact fee, contact our employees by e-mail; kursi@balticmedia.com or call +37167224395.