Language Learning Online vs. Onsite Courses | Best-selling Online Courses
Language Training Center in Riga
Open Group Course for Individuals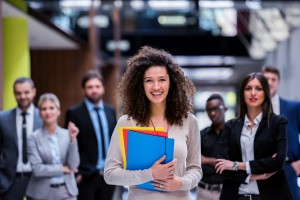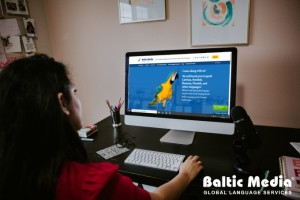 Language tuition company Baltic Media Ltd offers you to study foreign languages in a fast and qualitative way in groups or individually. We enrol no more than 5-8 trainees in a training group therefore the lecturer can give maximum attention to each trainee.
Language services company Baltic Media Ltd has been operating in the Baltic and Scandinavian market for more than 15 years and has been certified according to the requirements of Quality Management System ISO 9001:2015. Therefore we choose only the best lecturers to guarantee the high quality of learning and an outstanding result!

Since 2011, Baltic Media Language Training Centre is an educational institution registered with the State Education Quality Service of the Republic of Latvia. The State Education Development Agency has registered the following educational programs of Baltic Media Language Training Center: English language training Swedish language training German language training Italian language training Spanish language training Japanese language training Chinese language training Russian language training Communication training Latvian language training Lithuanian language training Norwegian language training Finnish language training
Type of programs: Professional growth and personal development (non-formal adult education). Educational documents - certificate.
Baltic Media Language Training Centre offers to its clients:
Individual (private) courses and group studies in our study rooms or at the client's premises;
Individual training program;
Free Wi-Fi Internet, coffee/tea at the language training premises which are included in the course fee;
Training in modern, light rooms with a good ventilation and air conditioning system;
Support by a friendly personnel;
Convenient location in the centre of Riga with parking opportunities. You can get to us by tram, trolleybus or bus if using public transport.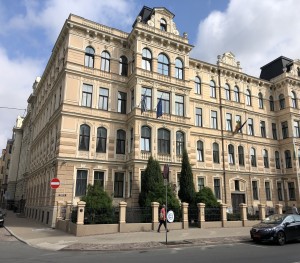 Currently you can apply for the following language training: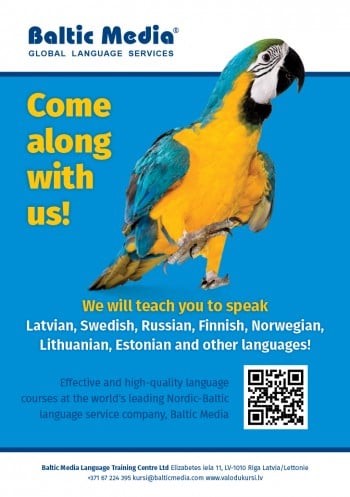 Corporate Language Course
Language tuition company Baltic Media Ltd offers specialized language courses for enterprises.
Baltic Media Ltd is an international company that for over 15 years has been providing quality language and communication services, thus assisting our Clients with communication in the global multilingual environment.
The quality of the services provided by Baltic Media Ltd is also affirmed by the fact that we are the first Latvian company in this field that has been certified in accordance with the requirements for quality management system ISO 9001:2015.
We offer:
Free Wi-Fi Internet, coffee/tea at the language training premises which are included in the course fee;
Support by a friendly personnel;
Convenient location in the centre of Riga with parking opportunities. You can get to us by tram, trolleybus or bus if using public transport;
Free language aptitude test and development of the specialized study programme that corresponds to the objectives and requirements of a particular enterprise;
We perform free of charge aptitude test of company's personnel and divide students into study groups according to the level of their knowledge. Specialized study programme is developed for each group as well as individual tuition, taking into consideration the specific scope of activity of each company, level of knowledge of the students, and desirable result upon the course completion, thus improving the skills necessary for each participant of the tuition.
Baltic Media Ltd offers the opportunity for the students to choose their desired lecturer.
Language tuition on convenient location, anywhere in the world;
We offer to hold the tuition not only in our premises in Riga, but also in the premises of your company; our lecturer will arrive half an hour before the beginning of the lesson.
Language tuition at time suitable for the employees of the company – including weekends;
Language tuition can be organized at any time suitable for the client including weekends and holidays. We offer studies in morning or evening groups. A specific course agenda will be developed for each organization individually in order not to disturb the work of its employees or their spare time.
Evaluation of the language knowledge upon course completion and issue of the certificate;
At the end of each course, participants are issued a certificate confirming the conformity of the level of their knowledge to the set standards.
Application of up-to-date study materials;
"live" communication teaching mode – language games, group activities, presentations, etc.;
Dialogues, role-plays, development of joint projects and their development of the presentation skills;
Application of the most recent study books, dictionaries, audio and video materials;
Application of the communication teaching methodology developed by the teachers including three basic activities – training of the language skills, ability and proficiency;
Application of the up-to-date vocabulary;
Intensive tuition in a pleasant, friendly atmosphere;
Regular aptitude tests;
Study materials necessary for the course;
Monthly reports regarding the attendance, progress and achieved results;
Covering the travelling costs for the teachers and other administrative expenses;
Thanks to the high-quality customer service and strict quality requirements Baltic Media has become one of the leading language service providers in the Latvian market and our services have been approved by such enterprises as "Tele 2", "Elektroskandija", "Aeroflot-Russian Airlines", SIA "Halcrow Baltica", "York International", "Laiko", "RSU Stomatoloģijas institūts", "Rīgas Dīzelis", "Aizkraukles Banka", "Tele 2", "Stockmann", "Carat", as well as state institutions, for example, the Embasy of Ireland, Information Agency of the European Union, Office of Citizenship and Migration Affairs, State Revenue Service, etc.
Baltic Media chooses only highly qualified teachers with at least 5-year teaching experience therefore we guarantee an outstanding result after the completion of the course.
Individual Language Courses
Individual language training:
Our company offers individual training courses of English, German, Russian, Spanish, Norwegian, Swedish, Latvian, Lithuanian, French, Italian and other languages.
How to apply?
Send your application to
courses@balticmedia.com
and indicate:
Language course selected;
Level;
Desirable time for studies;
Initial date;
Place of studies (in Baltic Media Ltd. office or other);
Name, surname;
Contact information.
Payment can be made in a single sum or by installments, as well as by concluding the leasing/payment contract.
We also offer you to apply for individual tuition!
More information on other language courses can be obtained by visiting our website
www.valodukursi.lv
or calling +371 67 22 43 95, mobile phone +371 26 404 054. Our Project Manager Anta Roga will always try to find the most appropriate solution for you!
Wishing you good luck in training,
© Baltic Media Ltd